Enjoy Franklin County, Maine...
Franklin County, Maine is a unique blend of sophisticated culture and laid-back charm amidst natural beauty. Have you ever wanted to stroll down a vibrant downtown area while visiting local galleries, unique shops and eateries and within the same mile be able to walk down beautiful trails within miles of tranquil forest? How about hike a glacial rock formation and ride a train on a track that's more than a hundred years old, all within the same day? With our many pristine lakes and breathtaking mountains, it's not hard to explore or discover your favorite outdoor experience.
While you are in Franklin County take time to:
Eat at one of the many restaurants.
Shop in the unique local shops.
Enjoy one of the many festivals, concerts or events.
Explore the area's history in a local museum or historical society.
Extend your stay by spending a night.
Apply for the 2023 David Robie Scholarship here. Deadline to apply is April 7th, 2023.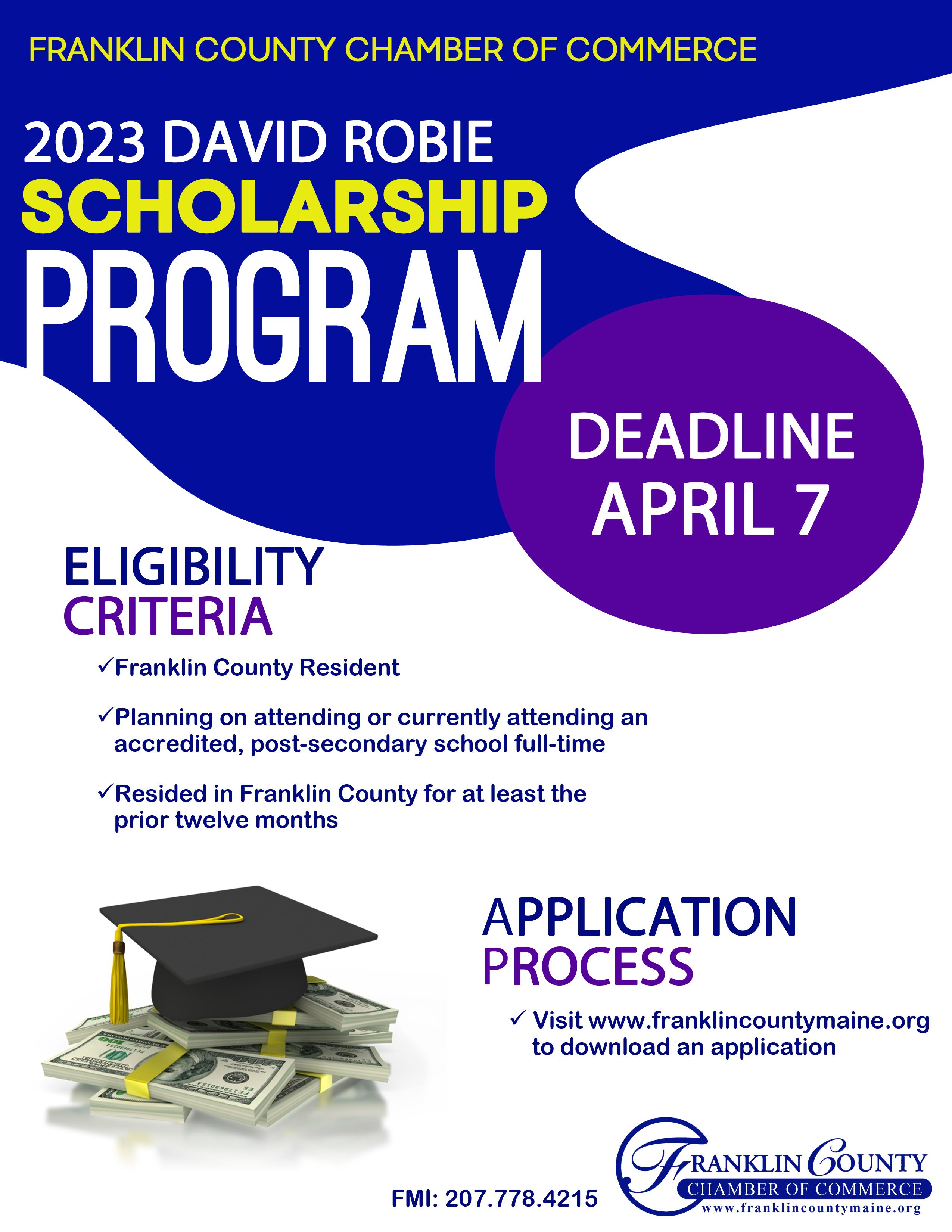 Our new 2022 Welcome Guide is now out!
Click here to read it online or visit your local businesses to find a copy
Featured Member
Straight Talk. Fair Deals. Skowhegan Savings is an independent mutual savings bank with 15 branches throughout Central and Western Maine. We strive to provide our customers with custom financial solutions and exceptional service to meet the needs of your business and your life.