Enjoy Franklin County, Maine...
Franklin County, Maine is a unique blend of sophisticated culture and laid-back charm amidst natural beauty. Have you ever wanted to stroll down a vibrant downtown area while visiting local galleries, unique shops and eateries and within the same mile be able to walk down beautiful trails within miles of tranquil forest? How about hike a glacial rock formation and ride a train on a track that's more than a hundred years old, all within the same day? With our many pristine lakes and breathtaking mountains, it's not hard to explore or discover your favorite outdoor experience.
While you are in Franklin County take time to:
Eat at one of the many restaurants.
Shop in the unique local shops.
Enjoy one of the many festivals, concerts or events.
Explore the area's history in a local museum or historical society.
Extend your stay by spending a night.
Franklin County Chamber of Commerce Annual Dinner & Awards Meeting
The Annual Meeting of the Franklin County Chamber of Commerce was held Thursday, October 24th at the North Dining Hall of UMF. This meeting is where the Chamber runs their annual business meeting and announces nominees and winners of Business of the Year, Community Service of the Year, Rising Star Business of the Year and gives the President's Award.
Winner of Business of the Year is Leap, Inc.
The Community Service Award of the Year is the Franklin Memorial Hospital Auxiliary
The Rising Star award winner is Farmington Underground
President's Award winner is The Farmington Fire Rescue Department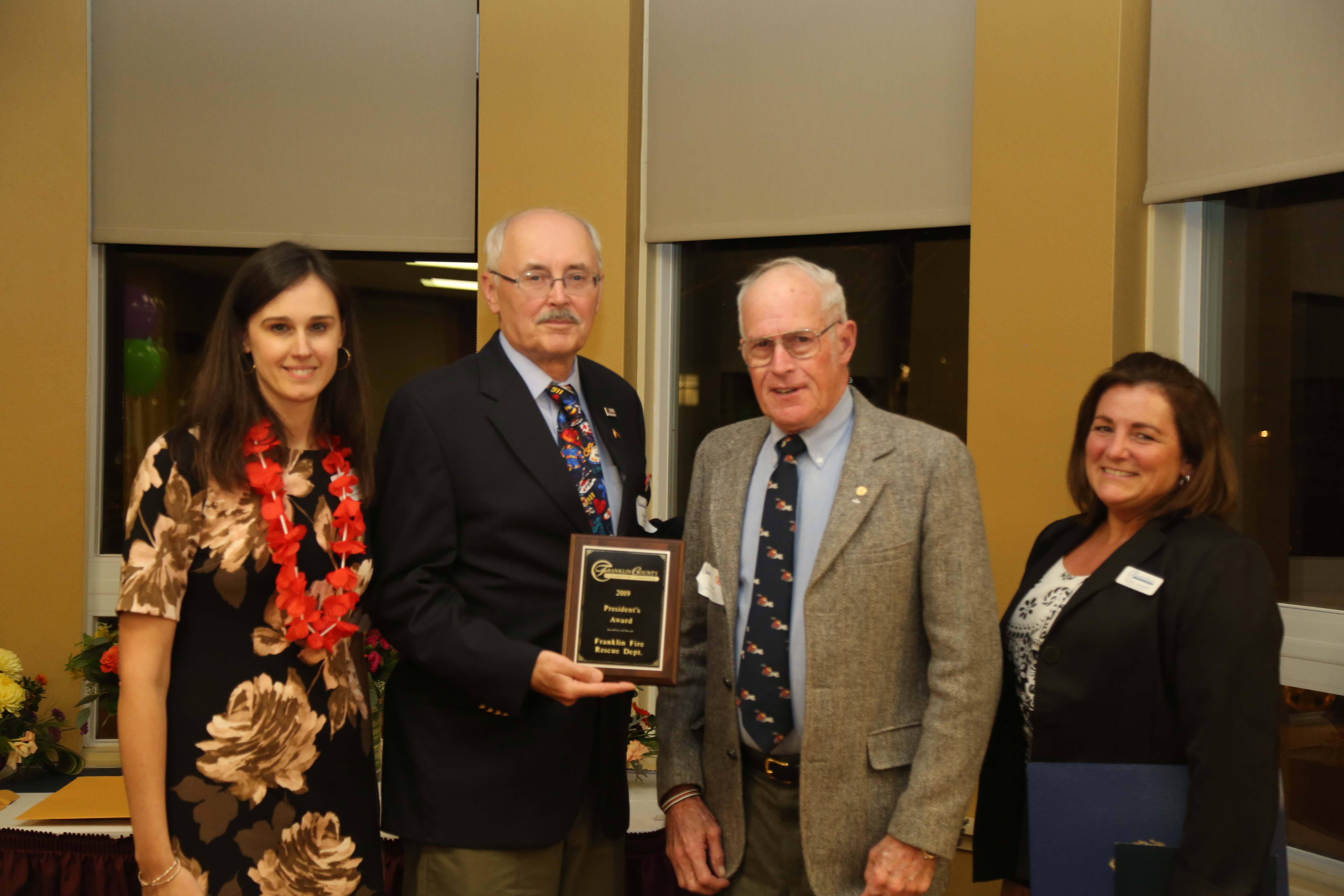 Thank you to all of our event sponsors. Gold partners were: Senior Planning Center, Androscoggin Home Healthcare & Hospice, and Franklin Savings Bank. Silver partners were: Redzone Wireless, Skowhegan Savings Bank, Comfort Inn & Suites – Wilton, SeniorsPlus, University Credit Union, Otis Federal Credit Union, Franklin Community Health Network, and Carrabassett Coffee. We also had a tremendous amount of support from local businesses donating items for our silent auction! We are very fortunate to be part of such a generous and giving community.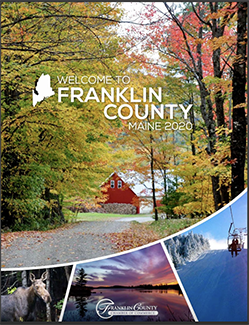 Our new 2020 Welcome Guide is now out!
Click here to read it online or visit your local businesses to find a copy
Featured Member
Franklin Chrysler offers many automotive products and services. They carry Dodge, Jeep, RAM and Chrysler vehicles.